Testimonials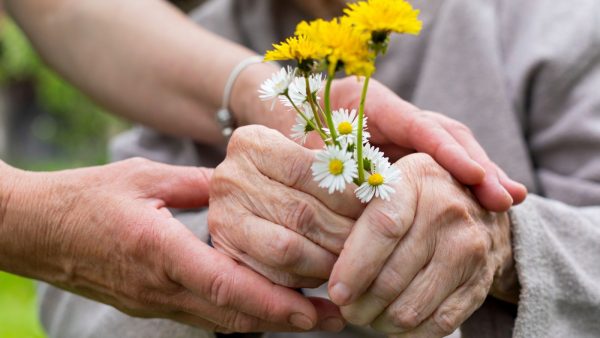 Sarah supported us in saying farewell to mama and organising the ceremony. She did so with a listening ear and great compassion. In this emotional period, she showed warmth, took the weight off our shoulders and made sure everything was well planned. We received regular updates and suggestions from her. Throughout the whole process, she welcomed our own input and gave us valuable advice. We really appreciated Sarah's partnership - both her empathetic support and the fact that she stayed after the ceremony to make sure that all our wishes were carried out. Thanks so much, Sarah, for your dedication and support.
Eric, November 2023
Thank you so much for your heartfelt commitment and your serene, reassuring approach. We also appreciated how you led the service, telling our Mum's story calmly and responding sensitively to whatever was happening. We were left with a very good feeling.
Miranda, August 2023
We were very happy with your guidance and support, both before and during the funeral. Het was een zeer prettige samenwerking, de levensloop van mijn vader heb je heel mooi onder woorden gebracht.
Maarten, July 2023
When I look back on the funeral service, I feel extremely satisfied. And that has everything to do with the role you played. I can't speak highly enough of what you did. During the preparation phase, you were patient and emotionally engaged and during the service you put my mother's story into words so well and gave expression to our feelings as her loved ones. You drew close to us whilst at the same time keeping a respectful distance. In word and deed. Everything was in balance. You hit exactly the right chord.
Martijn, June 2023
Hi Sarah,
On behalf of all of us, I wanted to thank you once again for the stylish and sensitive way in which you led Jos's funeral service.
Walter, May 2023
We really appreciated Sarah's support. She's a very good listener and she sensed exactly what was important to us. She gave us plenty of space to make the service the way we wanted it to be, supporting us both practically and emotionally. The end result was a beautiful, personal farewell service.
Nel and Ineke, April 2023
We kijken terug op een uitvaartdienst die precies was zoals mamma deze zou hebben gewild. Sarah heeft ons van A tot Z bijgestaan bij het voorbereiden en uitvoeren van de dienst. 
In a period like this, it is invaluable to have the support of someone like Sarah who knows what she is doing and lifts the weight from the family's shoulders. I would recommend Sarah without hesitation.
Stephan, April 2023